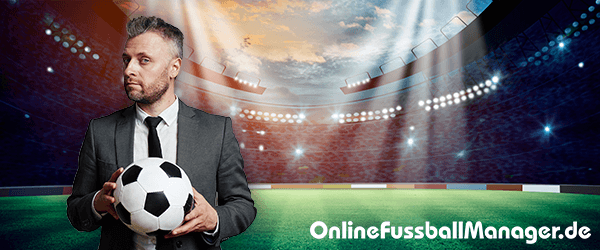 OFM – The Online Football Manager
The Online Football Manager is a browser based game on the internet. Be the football manager of you own team and lead it to the top of the leagues. Create your own team, name it as you wish and search for the best players. As a football manager you have to take care of your team, of the stadium and the finances. Scout for new youth players and train them in the youth development. The Online Football Manager offers you up to 4 games each day. Play against real opponents or fight against your friends or co-worker in FunCups or Friendlies.
Starting your career as a football manager is very simple. Just register yourself and there you go. Your first steps into your new life as a football manager will be supported by The Online Football Manager tutorial. With few steps and easy instructions you will learn how to manager and organize your team. Prepare your team for your first match; decide which sponsor might be the best, which players should be on the field and what about the entrance fees for your stadium? There is always a lot to do as a football manager. Who is your next opponent? Have a look on his club site. The Online Football Manager provides you statistics and all-time standings. So check out other teams and see how other football manager managed to be on the best ranks.
Besides the Online Football Manager game itself, you can find a huge community. The board is one of the main meeting points for the football manager. Talk about your experiences, get advice by other football manager or find FunCups and Friendlies on which you can participate. Moreover you can talk with fellow football manager by using the league talk. All football manager of the same league in the same country use the chat box to talk with their opponents.
So be a football manager in the huge world of the Online Football Manager. And don't forget. You can rename your players or find out when you can contract a young talent. You can hire office staff so you will not forget to extend player contracts. In addition to several other features, the ingame statistics allow you to keep track of the current season and your club. In Online Football Manager, each new day is important, because …
… every day is a match day!
Register now and get your ⚽ welcome pack ⚽!
+200,000 £ seed money
+200 stadium seats
Manager-News

New OFM landingpage!
01.03.2021
| New OFM landingpage!

Happy New Year 2021!
05.01.2021
| Happy New Year 2021!

Season change now at midnight
15.01.2020
| Season change now at midnight

Innovations in youth development
15.10.2019
| Innovations in youth development

Transfer market Update
29.08.2019
| Transfer market Update

Upcoming changes on the transfer market
24.07.2019
| Upcoming changes on the transfer market
More news