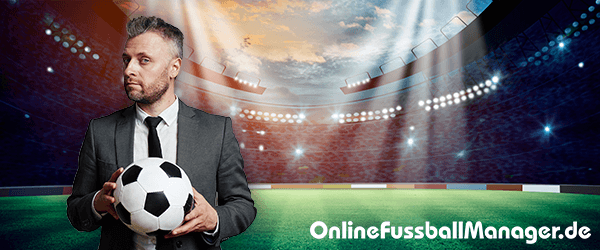 Onlinefootballmanager.com
It happens to all of us. In front of the TV, from the terraces, in the pub. Shouting, screaming – hurling instructions at players to "play it wide" or "track back" only to see the opposition's tricky number seven nick it off the toes of our lumbering centre forward and spring a counter attack of ruthless efficiency. And it is all the manager's fault, of course; if he had bought a decent holding midfielder in the summer and played a solid 4-5-1 instead of the outdated 4-4-2, just like you said, then we wouldn't be in this mess. No, it isn't always easy being a football fan but with onlinefootballmanager.com, you call the shots.


The Internet's most in-depth Football Management Game


No other internet game puts the world of football at your feet like OnlineFootballManager. Think you have got what it takes to put your armchair analysis and terrace tactics to the test? As an OnlineFootballManager, it is up to you to devise match winning formations, unbeatable strategies and performance enhancing training regimes. Think you have a keen eye for talent? As an OnlineFootballManager you can build a team to fit your system. Wheel and deal in the transfer market - out with the deadwood, in with the new blood - or even cherry pick the best products your youth team has to offer. As an OnlineFootballManager the success (or failure) of your team is all down to you.
As every football fan knows, the success of a modern day football club isn't just about results on the pitch, and as the manager of your club, you will also be in charge of hiring and firing staff, negotiating player contracts and stadium development. Make sure you keep an eye on those finances, however, as a balance sheet in the red can spell disaster in the long run.


More than Just an Internet Game


With OnlineFootballManager, you battle against real players from around the world. No other internet game brings you a community of players as fanatical about football as onlinefootballmanager.com. In addition to enjoying up to 4 matches per day, players can arrange their own private tournaments with friends, or battle against other managers for the much coveted Championship crown. The way you play is up to you. Whether you just want a quick twenty minute game during lunch, or a marathon session of analysing opponents and creating tactics; the choice is yours. OnlineFootballManager is the internet game created for passionate football fans.
Although packed with in-depth, in-game statistics, OnlineFootballManager operates using an incredibly user-friendly interface that is constantly checked for bugs and errors. And although each member of the community is just as competitive as the next football fan; sportsmanship is very much the name of the game, so players can enjoy a fun and stress-free experience.
Register for free today and start putting your managerial credentials to the test. No other internet game gives you the same insight into the life of football management as OnlineFootballManager. And remember: football isn't a matter of life or death; it is much more important than that.
Register now and get your ⚽ welcome pack ⚽!
+200,000 £ seed money
+200 stadium seats
Manager-News

New OFM landingpage!
01.03.2021
| New OFM landingpage!

Happy New Year 2021!
05.01.2021
| Happy New Year 2021!

Season change now at midnight
15.01.2020
| Season change now at midnight

Innovations in youth development
15.10.2019
| Innovations in youth development

Transfer market Update
29.08.2019
| Transfer market Update

Upcoming changes on the transfer market
24.07.2019
| Upcoming changes on the transfer market
More news