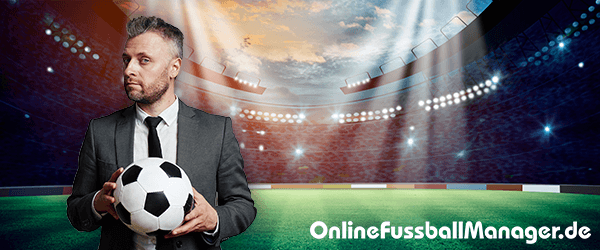 OnlineFootballManager – The manager game you always searched for!
You always wanted to be a soccer manager? Start your manager career at OFM, the manager game on your browser. You don't need to download the manager game. Just open your browser and your manager game experience can start with this browser game. After a short tutorial you learn the most important steps how to manage your team in the manager game.
To play a manager game is always a great way of fun. With the OFM you can decide how much time you want to spend with your manager game. From five minutes to check your line up till spending hours with analyzing competitors – everything is possible. Every day the manager game OFM offers you up to four matches. Play against real manager or organize your own Cups against friends and co-workers. Check your statistics and have a look if you have to renew the players' contracts. You need staff, which help you with your daily manager duties? Different employees take care of different departments.
What else can you expect from this manager game? A season in this manager game takes 35 days. Every day is a match day! So you can have daily fun. Although the manager game is easy in its handling, it will surprise you with its great depth and many different success strategies. This manager game is totally stress-free and your success does not depend on the time you spent playing. Fairplay is a very important aspect of this manager game and our support team is always there to fight against cheater. So this manager game has a very great long-term motivation.
Beside the manager game, you will find a large community with a "sportsmanlike attitude". Meet other manager on the board or in the league talk within your league. Talk about your strategies, ideas or ask for help. Or maybe join a manager reunion and meet managers of this manager game who live close to your hometown.
So start your manager career now! The world of football just for you – your team, your club, your strategy!
Register now and get your ⚽ welcome pack ⚽!
+200,000 £ seed money
+200 stadium seats
Manager-News

New OFM landingpage!
01.03.2021
| New OFM landingpage!

Happy New Year 2021!
05.01.2021
| Happy New Year 2021!

Season change now at midnight
15.01.2020
| Season change now at midnight

Innovations in youth development
15.10.2019
| Innovations in youth development

Transfer market Update
29.08.2019
| Transfer market Update

Upcoming changes on the transfer market
24.07.2019
| Upcoming changes on the transfer market
More news