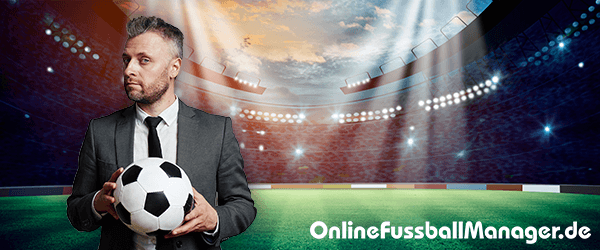 OFM – The online manager for your browser
You are always keen on football and love to play an online manager game? So be prepared for the OnlineFootballManager. This online manager game offers you the world of football just for you. Create your team, your club and your strategy on this online manager game. You assume the responsibilities of a manager, and you can lead your team to the top. Be an online manager, build a team, manage the training and always look for new talents from your youth squad. With this online manager game you learn to keep an eye on your finances and expand your stadium to a football arena.
Another uniqueness of this online manager game is that you battle against real players. You can experience 4 matches per day and organize your own tournaments alone or together with your friends. The online manager comprises a huge community who want to meet you and your team in the fight for the Championship. And it's your choice - play the online manager only for 5 minutes or spend hours to perfect strategies and analyzing opponents. OFM (Online Football Manager) is an online manager for casual players and hardcore gamers alike and does not require installation – the perfect online manager for passionate football fans.
The online manager offers many exciting features. You can rename your players or find out when you can contract a young talent. You can hire staff so you will not forget to extend player contracts. The online manager has more other features; the ingame statistics allow you to keep track of the current season and your club. In OFM, each new day is important, because
... Every day is a match day!
The online manager OFM offers you daily matches and daily fun. The handling is easy and the online manager provides high standards for quality and removing of ingame bugs is very important for the developers. It's a stress-free online manager, because success does not depend on the time you spent playing. Fair play is a very important point for the large community with a "sportsmanlike attitude". So the OFM is a good choice if you want to play an online manager in a long run and with motivated real player.
Register now and get your ⚽ welcome pack ⚽!
+200,000 £ seed money
+200 stadium seats
Manager-News

New OFM landingpage!
01.03.2021
| New OFM landingpage!

Happy New Year 2021!
05.01.2021
| Happy New Year 2021!

Season change now at midnight
15.01.2020
| Season change now at midnight

Innovations in youth development
15.10.2019
| Innovations in youth development

Transfer market Update
29.08.2019
| Transfer market Update

Upcoming changes on the transfer market
24.07.2019
| Upcoming changes on the transfer market
More news